The Team
Gary Savage - coffee lover & owner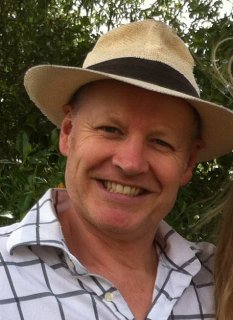 In Christchurch now for over 20 years , Gary originates from North-West Essex in England - the posher part of Essex ...approx 10 miles south of Cambridge ( yes , there really is a posh part of Essex ! ) . When not at school ( he attended the same primary and Grammar school as celeb chef Jamie Oliver ) much of his happy 1970's childhood was spent following his family around the picturesque village cricket grounds of Essex ! Great fun for an outdoor lad .
On reaching 18 he quickly sought the "Bright lights" of London where he studied Applied Science at Kingston University ,Surrey after which he decided to seek a career in Sales and promotions working for such prestigious companies as Chanel , Cartier ,Yves St Laurent and Dunhill at Harrod's of Knightsbridge for 5 years and then Cartier the Jewellers in their prestigious flagship 175 New Bond Street office for a further 8 years . ( his 5th floor office overlooked the Saville Row rooftop where The Beatles played their infamous last Let it Be concert - " unfortunately i was 20 years too late to see it !")
It was about this time that Gary met his future wife Joanne who was on the final months of her OE from sunny Nelson . They met on a memorable night out in Covent Garden's trendy Long Island Iced Tea Bar . It was true love ! , marriage followed a couple of years later resulting in emmigration to Christchurch NZ in the mid 1990's to pursue their dreams of buying some land and designing & building a new house . Mission accomplished and 2 children William & Emily followed soon after .
Gary then developed a career in the Electrical Automation industry with 10 years service for U.S Corporation Rockwell Automation and 5 years at Hamer Ltd , Christchurch ( where he first fell under the spell of Liquid Velvet Coffee !!). His loyal group of customers were sad to see him go having become a bit of a legend in the Electrical Sales industry but it was time for a major career change resulting in the successful purchase of LIQUID VELVET COFFEE in July 2012 from Dave Dredge and Karen Eastwood . Having spent 6 weeks with Dave Dredge training to make superb coffee Gary is ready to go go go .
July 2012 - Gary's mission is simple - CHANGE NOTHING ! and to continue producing those Velvet Coffees we have all come to love and crave from Dave and Karen complete with the same professional customer service , reliability and of course service with a smile !
Update 2018 - over 5 years now since I purchased the Liquid Velvet Coffee business . How time flies when your having such fun and meeting wonderful folk !! Still loving the business and meeting different characters every day .
Catch me every Sunday at the bustling Riccarton Racecourse Sunday Rotary market 7 am until 2pm site O21
*** for your daily Liquid Velvet Coffee fix text/call Gary on 0212433666 or email coffee@liquidvelvet.co.nz ***